Case Study
Zeppelin Airship Technology
Zeppelin Airship Technology implemented Endpoint Protector to prevent accidental data loss or deliberate data theft, especially by monitoring and controlling portable storage devices that can prove malicious.
Industry: Aerospace & Defense

Challenge
Anti-malware protection, safeguard data, ports control
Solution
Implementing Endpoint Protector Hardware Appliance
Results
Traceability, central management, internal protection
Challenge
About 100 Windows XP workstations within ZLT offices, all with interfaces and ports such as USB or CD/DVD devices, have been available for easy access by all users. Accidental loss or deliberate data theft of company data via standard interfaces through the endpoints was theoretically possible for everyone. Our challenge was to prevent this from actually happening.
The use of portable programs and even executing files and applications from portable storage devices need to be controlled and monitored carefully. Additional protection against the introduction of malware such as Stuxnet (Conficker) by such devices was also required by ZLT.
Solution
The ZLT Zeppelin Luftschifftechnik GmbH had been using for quite some time the Endpoint Protector 2009 software solution to ensure the security of their PC interfaces.
To further optimize the internal IT infrastructure, the IT Director has decided to switch to the now available Endpoint Protector Hardware Appliance.
Other software solutions that were evaluated in the process have been DeviceWatch, DeviceGuard, and Safend.
Administration and management are rendered extremely easy by the intuitive Web-based reporting and administration interface. Through its device control and data loss prevention features such as file tracing and file shadowing, the appliance provides a consistent record of all activities, allowing an ongoing investigation of any activity related to port and portable device use and possible reporting to the company's management in the event of irregularities.
Why Endpoint Protector Appliance?
Central Management of ports and interfaces
Internal Protection of the company network
Traceability of all actions at ports and interfaces
The internal protection of the company network and the transparency of user activity in connection with portable device use has become even easier for the IT department since using Endpoint Protector Hardware Appliance for the central management of all interfaces and ports.
Let's talk about your use case
Fill in the form below to get in touch with one of our DLP experts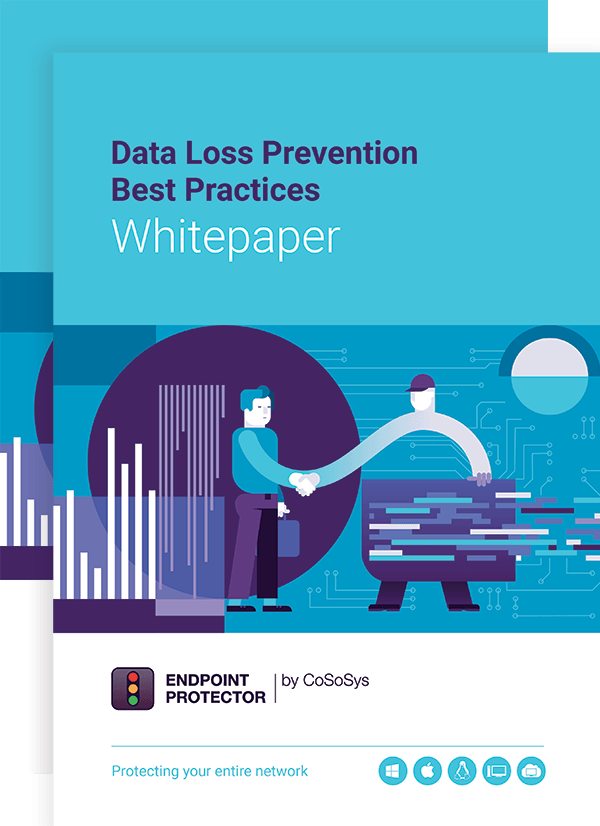 Download our free ebook on
Data Loss Prevention Best Practices
Data Loss Prevention (DLP) tools have become an essential part of data protection strategies. Highly flexible and adaptable to any company size, DLP solutions can be tailored to different needs and support compliance efforts with new data protection regulations. This whitepaper outlines the best practices companies should adopt when implementing DLP tools.