Endpoint Protector on Amazon Web Services (AWS)
Getting Endpoint Protector up and running is also possible with Amazon Web Services. Endpoint Protector can be launched as an Amazon Machine Image (AMI), instantly within Amazon EC2.
Endpoint Protector: Deploy in seconds to Amazon EC2
The complete set of Data Loss Prevention (DLP) features for Endpoint Protector - Device Control (Windows, macOS and Linux), Content Aware Protection (Windows, macOS and Linux), eDiscovery (Windows, macOS and Linux), USB Enforced Encryption (Windows and macOS) and Mobile Device Management (MDM) (iOS and Android) is available to run on Amazon Web Services EC2, using an AMI. Our ready to launch AMI for Amazon EC2 is setup in minutes and can be implemented and evaluated within an hour without any additional resources. If you are already taking advantage of the AWS or just getting started, you are aware of its enterprise-class functionalities and you are about to also discover the benefits of running Endpoint Protector as an instance.

Prevent data loss and data theft from Windows, macOS and Linux workstations and manage your mobile iOS and Android devices from one place using Amazon Web Services.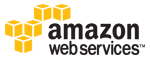 Key benefits:
Deploy and setup a full Data Loss Prevention Solution for Windows, Mac and Linux and Mobile Device Management Solution in seconds
Time-saving, since it doesn't require installation; the solution is out-of-the-box ready to be launched in Amazon EC2
Cost-saving due to Linux based EC2 instance, bring-your-own-license, and low Amazon EC2 costs since Endpoint Protector can be run even as a micro instance
Setup is done in minutes and does not require an expert to get your DLP and MDM solution in place
Flexibility and easy scalability as the number of computers and mobile devices to be managed can be increased or decreased without worrying about storage capacity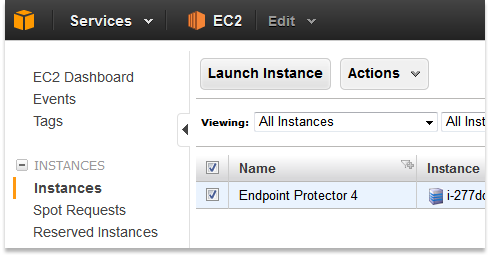 Licensing for Endpoint Protector on AWS
Endpoint Protector 4 on Amazon Web Services is offered as what Amazon calls Bring your Own License (BYOL). It means you are charged by Amazon for running and using the instance and you import your license file that you have purchased from CoSoSys or any CoSoSys Partner. The license fee for using Endpoint Protector with AWS is the same as for licensing Endpoint Protector as a Virtual Appliance.
To purchase a license contact your
CoSoSys Distribution Partner
or
E-mail
our sales department.
On request, for those already taking advantage of Amazon Web Services, the Endpoint Protector Virtual Appliance can be provided as an EC2 Instance. Simply submit the form below and one of our representatives will contact you shortly to provide the required information and AWS Instance.