Case Study
NHS South East Coast Ambulance
NHS South East Coast Ambulance wanted to control all removable devices and enforce encryption across all endpoints used by staff that held or allowed access to personal data. In addition, SECAmb needed a solution that was easy to deploy and compatible with existing management and security products already being used.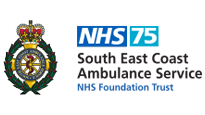 Challenge
Controlling ports and managing removable device usage, DSPT requirements
Solution
Implementing Endpoint Protector's Device Control and Enforced Encryption
Results
Complete control, intuitive and efficient monitoring of data, encryption, granularity
Challenge
CoSoSys's Channel Partner, Trusted Technology, faced many challenges while strengthening data security at NHS South East Coast Ambulance (SECAmb):
Controlling Ports and Managing Removable Device Usage: The organization lacked control over the use of removable devices such as USB drives. Removable devices can often be insecure and offer significant risks of data breaches to organisations. This is an issue for all organizations, but moreso for healthcare organizations like SECAmb that have access to particularly sensitive information.
Endpoint Encryption: SECAmb aimed to enforce encryption on all endpoints that held or allowed access to personal data to mitigate the risks associated with potential data theft or loss. For example, paramedics and other ambulance staff are provided with body worn cameras during their shifts. If the footage ever needed to be passed on to other authorities, then that data must be encrypted to preserve security and maintain the privacy of all those involved.
Data Security and Protection Toolkit (DSPT) Requirements: Healthcare organisations like SECAmb are held to standards when it comes to keeping their information systems secure. If they do not meet these standards, confidential data is deemed at risk. SECAmb needed a solution that allowed them to implement device control while also meeting DSPT requirements.
Compatibility and Ease of Deployment: Perhaps most importantly, SECAmb needed a solution that seamlessly integrated with their existing management and security products, ensuring a smooth deployment process with minimal disruption to their operations.
The Solution
With their extensive experience of providing IT solutions in the healthcare sector, Trusted Technology understood the specifications and solutions that SECAmb required. By using this knowledge, alongside utilizing inter-organizational partnerships, Trusted Technology was able to provide SECAmb with Endpoint Protector by CoSoSys.
Endpoint Protector is an industry-leading Data Loss Prevention solution that ensures data protection, which is easy to manage, enabling granular access policies for users and devices to be deployed, as well as enforcing device security.
Trusted Technology provided SECAmb with an innovative solution that met all their needs and provided complete control over their ports and removable storage devices. This solution was integrated seamlessly, providing SECAmb with the ability to enforce encryption to keep sensitive data secure, while complying with DSPT standards.
Outcome
Control: Implementing granular policies and access restrictions, Endpoint Protector's solution allows SECAmb complete control over peripheral devices and storage.
Encryption: Endpoint Protector integrated robust encryption capabilities, ensuring all data stored or accessed on those devices remains protected. This solution enforced encryption protocols to meet industry standards and compliance requirements, keeping personal data secure.
Integration: Endpoint Protector's fast, powerful, and multi-OS solution with flexible deployment options was effortlessly integrated to complement SECAmb's existing security products.
Why Endpoint Protector?
Extremely granular
Block USB devices
Quick server-client response to policy changes
Straightforward deployment
Intuitive and user-friendly interface
Competitive pricing
Excellent support and services
SECAmb came to Trusted Technology Partnership with a very specific requirement that we needed to manage storage devices and keep data secure. Not only were Trusted Technology able to provide the perfect product to meet our needs but we could also deploy it alongside pre-existing security measures which minimised disruption in our organisation. With Trusted Technology's support we now have complete control over ports and can minimise data loss.
Let's talk about your use case
Fill in the form below to get in touch with one of our DLP experts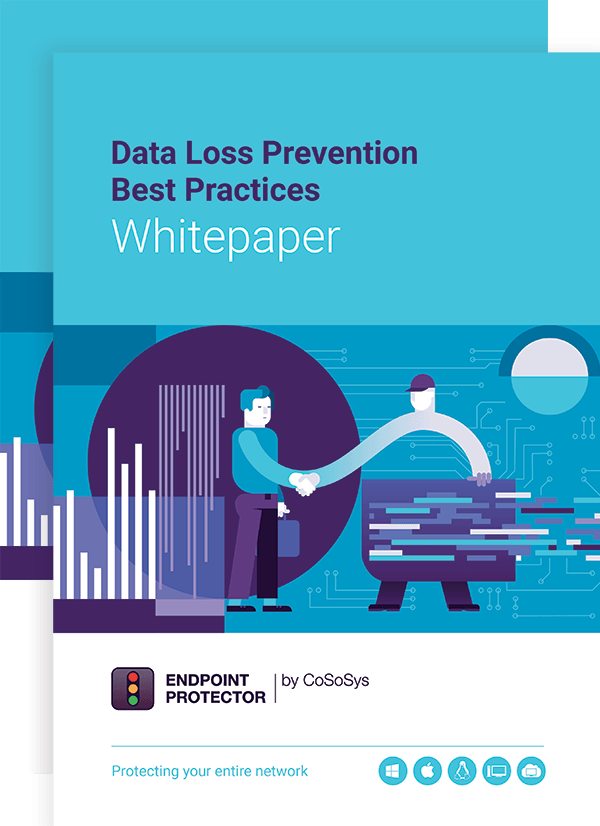 Download our free ebook on
Data Loss Prevention Best Practices
Data Loss Prevention (DLP) tools have become an essential part of data protection strategies. Highly flexible and adaptable to any company size, DLP solutions can be tailored to different needs and support compliance efforts with new data protection regulations. This whitepaper outlines the best practices companies should adopt when implementing DLP tools.