CoSoSys Customers
A list with some of our customers which use our Data Security Products.
We very much appreciate that CoSoSys' DLP products are accessible to small businesses, such as ours, to implement and use. Most of the DLP solutions we reviewed were only designed for large enterprise usage and were out of our reach, both in implementation requirements and cost. My EPP met our needs and our budget and we are thankful to CoSoSys for thinking about small businesses too.

Matthew Collier, HCISPP, Director of IT & Security, Amenity Consulting, LLC

We chose Endpoint Protector because it met all of our criteria in the most cost-effective way. The deployment via the user interface is straightforward. Our company was set up within hours and the support and service offered by CoSoSys are excellent.

Jay Patel, Accounts Manager, Aspire Pharmaceuticals

As a healthcare provider, we need to meet strict HIPAA laws for protecting patient data. Attachments sent by email, and the potential for files to be shared via external media such as USB, are primary risk vehicles. Endpoint Protector adds a strong layer of data security. It is heavily relied upon for keeping our data intact and secure, and works well within our current security plan. In addition, CoSoSys customer service is excellent.

Josh McCown, IT Director, Spectrum of Hope













Diakonie Herzogsägmühle gGmbH

CMS Reich-Rohrwig Hainz Rechtsanwälte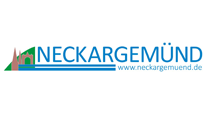 URT Utz Ratio Technik GmbH


Sault Tribe of Chippewa Indians





FFS Film- & Fernseh-Synchron GmbH

Gerdes Kunststoff-Technik GmbH

















French Ministry for the Economy and Finance




Schweizerische Nationalbank




Albert-Ludwigs-Universität Freiburg
















Samsung Fire & Marine Insurance









Case study
Aspire Pharmaceuticals implemented Endpoint Protector to secure and protect their customers' sensitive data, to monitor employees'activity and to add additional security against insider threats.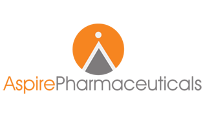 With over 50 years of industry experience, Aspire's management team can put the latest technology to work for you. Their stringent procurement process provides only the best materials, and their rigorous analysis ensures the best results. Whether you need to create a new dietary supplement or speed your product to market, your brand deserves nothing but the best. That's why Aspire Pharmaceuticals specializes in creating the highest-quality soft gelatin and nutritional supplements on the market.