Case Study
STEINEL Normalien AG
STEINEL, a manufacturer of fabricated metal and hardware products, uses Endpoint Protector to ensure data security on multiple operating systems, including Linux.

Challenge
Control USB and peripheral ports, cross-platform capabilities
Solution
Implementing Endpoint Protector's Device Control module
Results
Effective device control, friendly interface, easy deployment, Linux support
Challenge
STEINEL Normalien AG was looking for a Data Loss Prevention (DLP) solution with cross-platform capabilities. The company needed a tool that offers support for endpoints that also run on Linux-based operating systems.


They were looking to control USB and peripheral ports with an easy to deploy and user-friendly tool in order to prevent data leaks and ensure the security of sensitive information.
Solution
STEINEL Normalien AG uses Endpoint Protector's Device Control module for USB and peripheral port control. The company chose Endpoint Protector because the solution offers cross-platform capabilities that include Windows, macOS, and Linux-based operating systems. Endpoint Protector comes in modular format, and the company could customize the Device Control module according to their needs.


"We use Device Control to control who connects or uses what, where, and on which device. It is also important to us that it protects against manipulated devices and malware cannot be introduced via USB devices," Sven Jäggle said.


Endpoint Protector offers granular options to control devices that connect through USB ports; different rules can be created for particular groups, users, or computers. Besides preventing data loss, it also protects the endpoints against the spread o USB malware, BadUSB attacks, or viruses.


With Endpoint Protector, STEINEL Normalien AG can also meet the compliance requirements of the GDPR/DSGVO.


STEINEL Normalien AG rated Endpoint Protector's features, granularity, ease of installation and ease of use as excellent; support and staff availability when calling or asking for assistance as good.
Why Endpoint Protector?
STEINEL Normalien AG has chosen Endpoint Protector because the solution is easy to deploy, is user-friendly, and has cross-platform capabilities that include support for the Linux operating system.
Endpoint Protector's granularity and the cross-platform possibilities convinced us. But also the basis on Ubuntu/Linux gave us a safe feeling to choose the right solutions.
Let's talk about your use case
Fill in the form below to get in touch with one of our DLP experts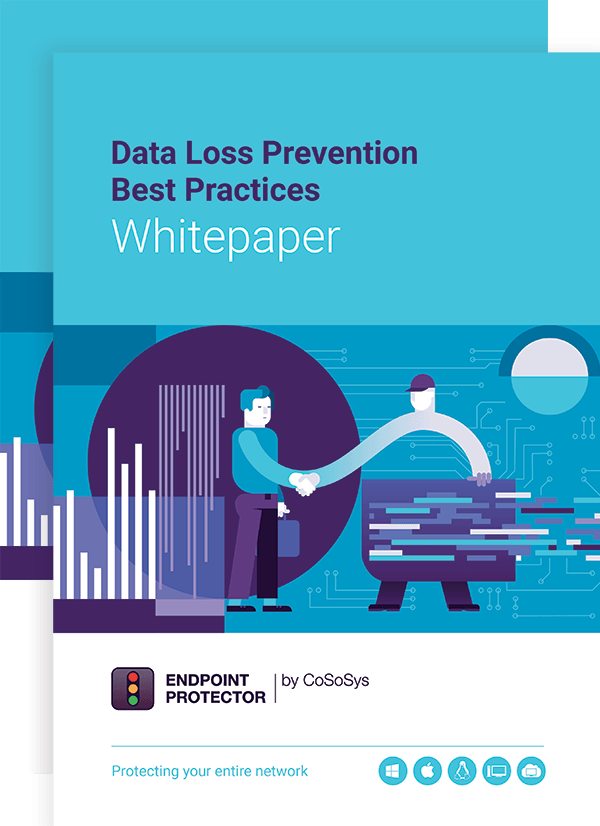 Download our free ebook on
Data Loss Prevention Best Practices
Data Loss Prevention (DLP) tools have become an essential part of data protection strategies. Highly flexible and adaptable to any company size, DLP solutions can be tailored to different needs and support compliance efforts with new data protection regulations. This whitepaper outlines the best practices companies should adopt when implementing DLP tools.