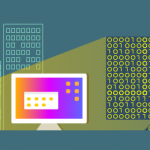 Since the cloud went mainstream, a proliferation of online services and tools have led to the rise of so-called shadow IT, the use of unauthorized third-party services by employees in the workplace. Examples include the use of personal email and cloud storage services, file transfer sites, format conversion websites or popular collaboration platforms such as Wrike or Asana.
Mostly used without ill-intent, through either negligence or for the sake of convenience, these services pose a serious threat to data security because companies are unaware of their use and thus do not know where their data is being processed or whether they are secure channels.
With the EU's General Data Protection Regulation (GDPR) coming into force on 25 May 2018, companies must now, more than ever, put an end to shadow IT or risk the consequences of being financially penalized under the new regulation.
Why…
Read more