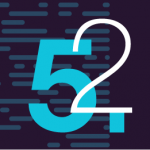 Today marks the release of the latest update of our award-winning cross-platform Data Loss Prevention (DLP) solution, Endpoint Protector 5.2.0.0, that brings with it much-anticipated new features along with a number of improvements to existing functionalities.
The Endpoint Protector development team has been hard at work to bring a significant boost to our already advanced DLP product. Many of our newest features started as suggestions from partners and customer which we later decided to implement.
Here are the highlights of Endpoint Protector 5.2:
Contextual Scanning
Contextual Detection is now available as a general feature for both the Content Aware Protection and the eDiscovery modules. It offers an advanced way of inspecting confidential data based on both content and context.
Admins can define complex detection patterns based on proximity to other related or unrelated…
Read more