Industry-Leading


Multi-OS DLP

Discover, monitor, and protect your sensitive data with Endpoint Protector, advanced multi-OS data loss prevention.

Simplified deployment and scalability

Award-winning Enterprise solution

Ensure regulatory compliance

Available for Mac, Windows & Linux
Comprehensive Data Loss Prevention
Protect company IP, PII, financial data, or other regulated data types without compromising productivity
Intellectual Property (IP) Protection
Endpoint Protector uses advanced technologies such as N-gram-based text categorization to accurately discover IP, including source code, within hundreds of file formats, and then monitor and control any transfers to prevent data theft.
Personally Identifiable Information (PII) Protection
Discover and protect Personally Identifiable Information (PII) and sensitive information stored on employee endpoints with our data discovery module. Monitor data and prevent data exfiltration and data leaks with an all-in-one Data Loss Prevention tool.
Insider Threat Protection
Stop data leakage and data theft and by applying appropriate cybersecurity controls at the endpoint - from logging potential insider threats, to real-time blocking. Discover end-users that fail to follow data security policies and situations that can lead to a policy violation or data leakage.
Compliance and Regulations
Endpoint Protector's DLP software can help organizations ensure data privacy and achieve regulatory compliance with HIPAA, PCI-DSS, GDPR, SOX, and others, avoiding fines and other damages imposed by regulatory entities.
Need help? Get in touch with a data protection expert:
Develop a remote work policy, quick and easy.
Our next-generation DLP solution ensures protection for data on your corporate network, performs compliance scanning, and helps to prevent compliance policy violations
while your employees work remotely
.
Outside Network and Outside Hours policies
Fast, remote client deployment
Protecting sensitive data even while working offline
Multiple deployment options
More data protection, less headaches
With Endpoint Protector you avoid complicated, time-consuming deployments and make sure your DLP solution doesn't get disruptive for legitimate business.
Less interruptions
Minimal interference with legitimate business: Endpoint Protector uses cutting-edge technologies to minimize false positives and wasted resources. Lightweight agents and super-granular control also help maintaining uninterrupted workflows throughout the company.
Easy set-up with predefined policies
Predefined policies are available for quick, hassle-free deployments. More granular settings can also be easily applied to meet different departments' requirements by specifying which devices can or cannot be used, create device whitelists and blacklists, and define policies per user, computer, or group.
Simplified deployment process
Enjoy a seamless deployment with an intuitive interface and set-up process. Endpoint Protector fits any company's needs with multiple deployment options and integration capabilities and expert support and assistance throughout the deployment process.
Central administration
Endpoint Protector allows full control of the connected devices and data flows in a single dashboard - even remotely. Get real-time alerts and reports, configure policies and use detailed info and logs* related to events, file transfers, devices used or user activity required for faster and more accurate data security incident prevention or mitigation.
*Endpoint Protector supports SIEM integration based on logs for custom reports, dashboards or even user behaviour analysis.
Full control over sensitive data.
Any time, anywhere.
Real-time alerting & reporting
Create configurable alerts or reports based on recent or ongoing events in order to stop data loss or theft before it happens.
Get detailed info and logs related to events, file transfers, devices used or unusual user activity required for faster and more accurate data security incident mitigation.
Create custom reports, dashboards or even user behaviour analysis based on logs by using the SIEM integration capability provided by Endpoint Protector.
Here's what our customers say about Endpoint Protector
"We have tried many security products, but Endpoint Protector is the best of the breed of data loss prevention (DLP) that easily integrates into Apple, Mac and mixed multi-OS environments."
"We found Endpoint Protector better than other DLP Solutions, especially on File Tracing - Content Aware Protection features, as well as end-users' Activity Details and Control"

"Endpoint Protector adds a strong layer of data security. In addition, CoSoSys customer service is excellent."
"Our company was set up within hours and the support and service offered by CoSoSys are excellent."
Get started today!
We are always happy to answer your questions, advise on features and use-cases or direct you to our local representative.
Data privacy is very important to us.
Details provided, will only be used for the purpose they were intended for. Read more about our commitment and
Privacy Policy
.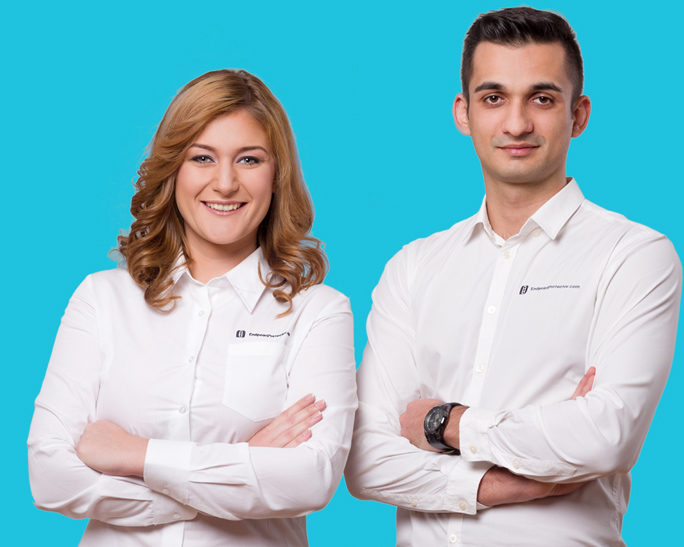 Endpoint Protector


Pricing

Let's tailor a plan specifically for your company. Fill in the form with a few details about your needs to get started.

Industry-leading data loss prevention solution for enterprise

Multiple deployment options: SaaS, cloud or virtual appliance

Available for macOS, Windows or Linux with full-feature parity

Seamless deployment with an intuitive interface and set-up process

Awarded for keeping confidential data and businesses worldwide more secure.
Request Pricing
We don't share your personal info with anyone.
Check out our
Privacy Policy
for more information.