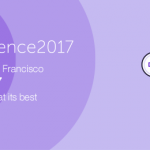 New beginnings are always exciting and bring a certain freshness and energy to start over, to reinvent ourselves and aim for higher achievements. For us, 2017 starts with great roadmaps and plans and with intensive preparations for the RSA Conference which we haven't missed in the last 3 years.
Every year, a unique theme related to information security has been chosen for RSA, since 1995.
This year's theme – Power of Opportunity – invites everyone to switch perspective from issue to opportunity, from problem to solution and encourages professional development, moving the industry forward and joining in a single community. "The RSA Conference opens the door and invites all inside to reimagine and reinvent what's accepted, what's expected and what's possible, "says Linda Grey, director and general manager of RSA Conference.
For 2017, organizers added four more…
Read more