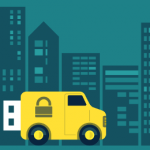 Not long ago we released the revamped USB Enforced Encryption from Endpoint Protector 4 DLP which has been implemented successfully by many of our customers. We received great feedback, so we want to share more details about this solution with you.
What is Enforced Encryption?
For some time now, Enforced Encryption has become a best practice for security in case of USB devices, e-mail, internal HDDs, communications protocols, etc. Currently, we provide Enforced Encryption for USB devices allowing organizations to remotely deploy EasyLock, USB encryption software through Endpoint Protector 4 and thus forcing users to use only encrypted devices while transferring data. Instead of denying access to these devices, which would be unpractical, with the USB Enforced Encryption you protect data in case USB drives are lost or stolen.
Enforced Encryption is used for two strong reasons:…
Read more