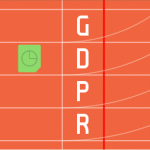 The last two weeks have been met with varying degrees of panic by companies big and small trying to finalize GDPR compliance before the new legislation's enforcement on 25 May 2018. What feels like a million emails were sent with updated privacy policies and requests for continued subscription. But now that the dreaded deadline is here, how will companies fare in this brave new GDPR-compliant world? Let's have a look at some of the key factors to consider.
A country by country case
As a regulation, the GDPR is applicable across all member states without the need for each country to pass national laws. However, each member state has its own data protection laws which will need to be aligned to the GDPR.
The new regulation also contains more than 70 opening clauses which allow member countries to modify the provisions set within them to implement stricter or laxer rules than those set out …
Read more