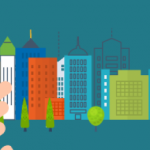 With actual real-life successful implementations in many industries, we have to stop talking about the Internet of Things as an innovation of the future, a next generation technology. IoT is already here, it is changing our lives every day without even noticing and, in no time, we will not be able to imagine life without it. And if you are concerned that your refrigerator might know your dietary habits better than you, do not stress about it. Sooner or later you will come to peace with it.
Currently, Internet of Things (IoT) can be divided into five niche markets: smart cities, connected cars or smart transportation, smart homes, industrial internet, and wearables.
In the next few examples, we will see how IoT is currently used, what value it brings to many existing systems and how will it evolve, as well as what risks it presents.
1. Smart cities
One of the challenges IoT addresses is sustainable…
Read more