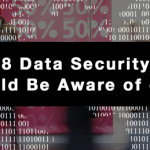 Black Friday is that day of the year when consumerization is at its peak. Everybody is searching for bargains, many even take a day off and, in many US states, it has been declared a public holiday. That means something.
The shopping buzz has determined in the last few years an increase in cyber attacks due to poor data security knowledge, and more creative and sophisticated methods used by attackers.
With a high shopping fever syndrome, people will spend hours online on various e-commerce websites, to take full advantage of Black Friday and the weekend offers, but they will unwittingly put at risk their private data and their employer's data security, because many people search for deals from the work computer, on the company network, or from home, where protection is weaker.
The number of phishing attacks, especially against payment systems and online stores will start to bloom with…
Read more