With every release and version of OS X, iOS and, of course, new devices and computers, Apple is driving more and more adoption. It's the company that manages to increase customers' loyalty and to gain new ones with the speed of light.
In June, I attended WWDC 2015 and just like all their events, it was totally worth it.
Features and enhancements beneficial for both personal and business use
Among the announcements, there was OS X El Capitan and iOS 9 which are scheduled to be released in the fall. Apple's challenge now is to overcome their own record with El Capitan- the fastest adoption rate for any PC operating system ever – 55% recorded by Yosemite-. From the features included in this new OS version, it seems that they're on the right track. As we are used to, Apple's bidding on convenience, user experience and performance. Attention to detail and refinement are pushed to extremes, just taking the example of such a small thing like finding the cursor when you open your computer. And we all know that sometimes this is annoying. Or small gestures like swiping to delete the e-mail. When it comes to performance, Apple accelerates app launching, opening documents, improves battery life, among others.
On iOS 9, Apple is focusing on context and intelligence. For example, Siri is upgraded to learn behaviors and patterns and act accordingly, idea which is scary for some and convenient for others. Siri can instantly turn on the music when you plug in the earphones at a certain time in the day.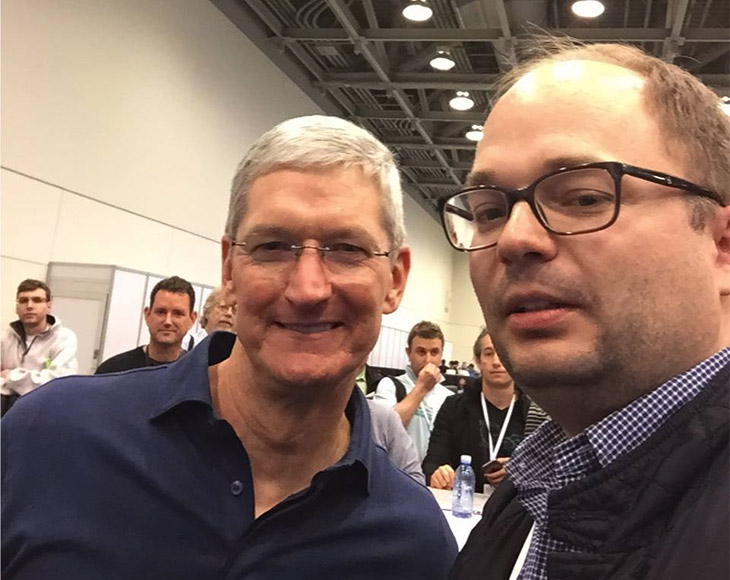 Another important feature presented was Apple Pay. We have been talking about Apple Pay last year as well. This year, they are backed up by more banks and card companies, like Discover and big retailers like Forever21, Levi's, Lego, Dunkin' Donuts and many others. Additionally, Apple Pay is brought to Europe in UK, with banks like Santander, HSBC, Bank of Scotland, etc. and 250k retailers. Even transport in London can be paid with Apple Pay. Moreover, people have the possibility to pay for items within Pinterest app.
Apple has done a fantastic job at building over the existing features in OS X Yosemite and iOS 8 and I'm looking forward to upgrade to these new versions of OS. Besides the above, which drew my attention, there are a lot more interesting new services like Apple Music and enhancements like the ones for Spotlight, which supports natural language input.
Will Apple Pay be the standard for mobile payments?
Of course, I cannot help but thinking also on how these releases will further influence businesses. We, as an Enterprise Data Loss Prevention vendor, are strong promoters of Apple in the enterprise, since our customers providing Macs and iOS devices to their employees report increased productivity rates and employee satisfaction. Context is becoming more and more important for people in all aspects of life, from services they get, to apps they use, and including privacy and data security they benefit from. Therefore improvements brought by Apple are making a big step into delivering a context-based experience. This is extremely appealing and convenient for people and it will surely determine a fast upgrade. For companies, changes will come especially in the IT department. IT people will have to adapt and integrate the new OS versions in their infrastructure. From inventory and software management, to Mobile Device Management (MDM) and DLP, they will have to make sure that compatibility with OS X El Capitan and iOS 9 is supported by their current solutions or future software they invest in.
Apple Pay is something I would keep my eye on if I were a CSO. Apple is really committed to security and, their tokenization strategy, along with the fact that card holders details are not saved on the Apple servers are strong reasons to believe in the security of Apple Pay. However, if the app will be incorporated in third party apps, the level of security for credit card details will be linked to the third app security as well. This is a risk worth studying if incorporating iOS 9 into the company network and allowing employees to make payments with company bank details. The fact that Apple Pay is gaining popularity is also a potential attraction for malicious attacks, especially if it becomes the main app for mobile payments.
As a final note, emphasis falls on the fact that Apple still has it. Innovation and user experience are for them key values materializing in beautiful apps and seamless UI. This is why there is a bright future ahead for Apple in the enterprise.
I strongly recommend watching the full keynote:
Download our free ebook on

Data Loss Prevention Best Practices
Helping IT Managers, IT Administrators and data security staff understand the concept and purpose of DLP and how to easily implement it.