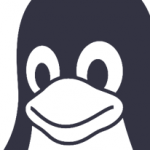 This month we have joined the Linux Foundation as members. The Linux Foundation is a non-profit organization founded in 2007 by the merger of the Open Source Development Labs and the Free Standards Group. The association promotes and supports Linux and the open source projects trough training, events, workgroups, publications and other programs.
"The Linux Foundation protects and promotes the ideals of freedom and generous collaboration established through the development of Linux, and shares these ideals to power any endeavor aiming to make the future a better place in which to live."
Source: Linux Foundation website
Why we joined Linux Foundation?
We had several reasons to become members of the Linux Foundation. The most important one is the fact that we develop Data Loss Prevention (DLP) and Mobile Device Management (MDM) solutions which are Linux based. As developers …
Read more