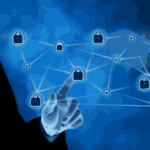 Today's organizations hold extremely sensitive information in their workstations. From passwords to personal emails, financial records, customer databases, an external attacker, a malicious employee or even an innocent, but negligent employee, are able to leak sensitive data and condemn the organization to failure, if proper solutions are not implemented.
While DLP is crucial to prevent such incidents from happening and cannot be replaced, it can be used with other complementary technologies so that it will improve overall data security.
1. Encryption
By encrypting files or emails, you will make sure that they are protected from unwanted access. If you use encryption, all your confidential information will be safe even if you decide to move it to a different device.
For example, EasyLock is a cross-platform data encryption solution that is going to help you …
Read more