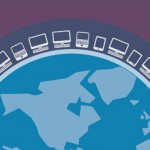 Apple products have increasingly gained popularity in enterprise environments due to perception that they are so secure they will never get attacked and no data will be leaked, but will they become a bigger target due to their growing market share?
Some of the biggest data breaches episodes of the last few years, from Target Corp. to Home Depot., share a common thread. Microsoft Corp. platforms were involved at some level. The most common explanation for the frequency of attacks on Microsoft platforms is that they are more or less everywhere, creating a bigger and more lucrative market opportunity for hackers.
What companies are using Macs?
There are two types of companies that adopt Macs. First one, companies that have Macs here and there, 3-5 in the Marketing department, 2-3 for top management and there are companies like Google who manage over 40000 Macs. Another example is Cisco where…
Read more