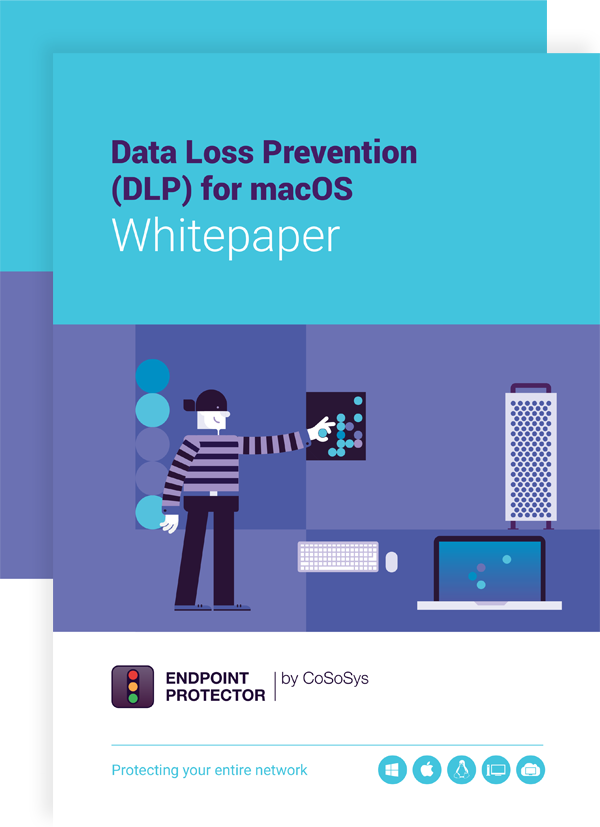 Data Loss Prevention (DLP)
for macOS
Helping IT Managers, IT Administrators and security staff to understand the concept and purpose of DLP and how to easily implement it.
Download our whitepaper and learn more about:
Background & Importance of DLP for macOS
The best Endpoint Protector features for macOS
Zero-day support for macOS
The amount of data that enterprises collect is increasing and the challenges of preventing breaches are becoming more complex. Data Loss Prevention (DLP) solutions are gaining momentum as enterprises look to reduce the risk of sensitive data leaking outside the company. This whitepaper is intended to outline the importance of a DLP solution for enterprises.
Macs are gaining more popularity in the enterprise world and deploying a Data Loss Prevention (DLP) solution on these devices is becoming a pressing question.
Download the White Paper Here