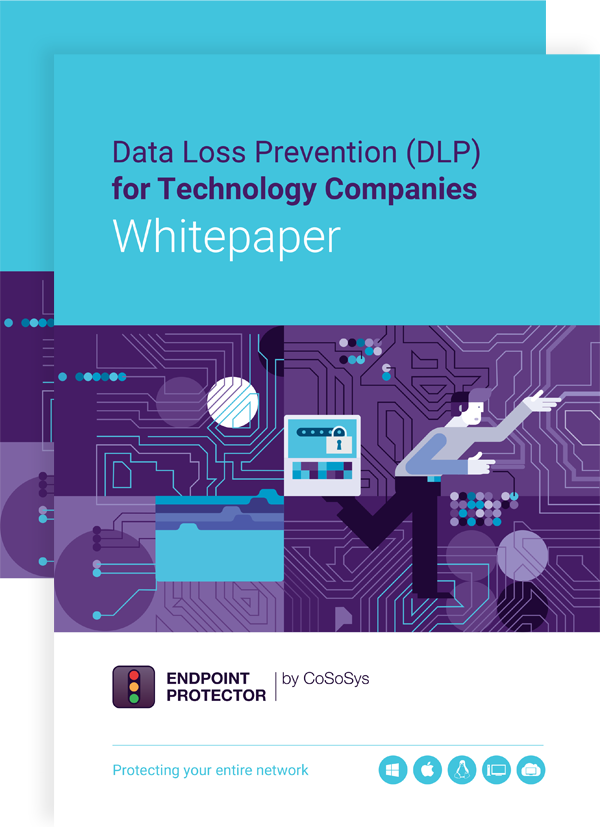 Data Loss Prevention (DLP)
for Technology Companies
Helping IT Managers, IT Administrators and security staff to understand the concept and purpose of DLP and how to easily implement it.
Download our whitepaper and learn more about:
Why do technology companies need a DLP solution
Data protection best practices for companies in the tech sector
The best Endpoint Protector features for technology companies
For companies in the technology sector, intellectual property is often their most valuable asset. Data can also be at the core of what a technology company owns. With stricter compliance requirements under data protection laws and consumers becoming more aware of how companies use their data, it is essential to ensure that sensitive information is protected.
A proper DLP solution reduces the risk of a data breach, addresses regulatory compliance, and helps mitigating insider threats. Technology companies worldwide trust Endpoint Protector to secure their confidential information while allowing data sharing and supporting innovation.
Download the White Paper Here