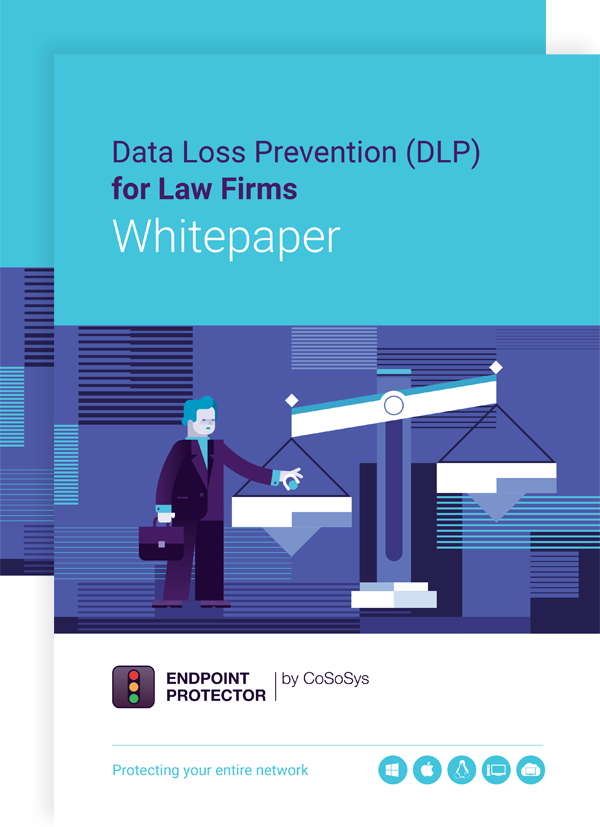 Data Loss Prevention (DLP)
for Law Firms
Helping IT Managers, IT Administrators and security staff to understand the concept and purpose of DLP and how to easily implement it.
Download our whitepaper and learn more about:
Why do law firms need a DLP solution
Data protection best practices for companies in the legal industry
The best Endpoint Protector features for law firms
Companies in the legal industry collect and use highly sensitive data as part of the services they offer. Thus, there is a lot at stake for them in terms of damages in case a data leak or data loss occurs. These include litigation strategies, lost billable hours, and irreparable damage to reputation and client relationships.
For any organization in the legal industry, a DLP solution is an essential layer to step up the data protection strategy and maintain a solid reputation.
Download the White Paper Here