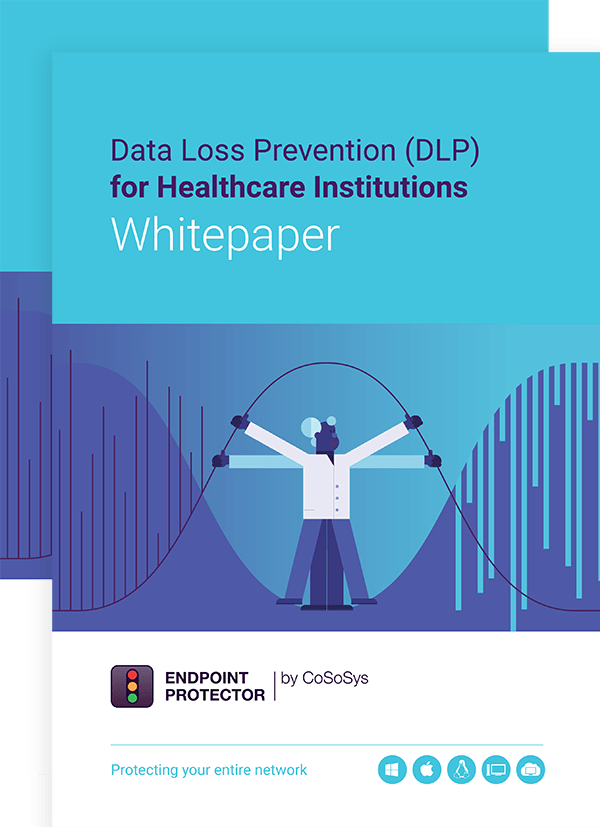 Data Loss Prevention (DLP)
for Healthcare Institutions
Helping IT Managers, IT Administrators and security staff to understand the concept and purpose of DLP and how to easily implement it.
Download our whitepaper and learn more about:
Why do healthcare institutions need a DLP solution
Data protection best practices for healthcare providers
The best Endpoint Protector features for healthcare institutions
The healthcare sector is among the most affected by data breaches on a global level and it is essential for organizations operating within this sector to ensure the safe handling of data. Collected in high volume and often stored on vulnerable systems, health information is a highly sensitive category of data.
With a Data Loss Prevention (DLP) solution, healthcare providers can ensure the security of sensitive data, prevent it from leaks, loss, and theft and reach compliance with different data privacy laws.
Download the White Paper Here