Case Study
Caudex Services Ltd
Caudex Services implemented Endpoint Protector because they wanted an easy to use and effective solution for their business, unlike their past solution which was letting them down.
Challenge
Easy to administrate, intuitive and effective solution
Solution
Implementing Endpoint Protector through its UK partner - Softek
Results
Additional support, leads, and technical & sales training
Challenge
Caudex was selling DeviceLock, but some of the existing customers were finding their current solutions were letting them down and were difficult to administrate. Once the customers had the chance to test Endpoint Protector, they realized that it was the solution they were looking for, easy to use and more effective than other solutions used in the past. Good customer feedback was the main reason Caudex decided to take on CoSoSys' Endpoint Protector.
Endpoint Protector has now been added as one of Caudex main products. As part of their portfolio, they felt confident in taking Endpoint Protector to new and existing customers.
Solution
Caudex chose to sell Endpoint Protector through Softek, CoSoSys' Value Added Distributor for the UK. Therefore, their first line of contact and support is Softek, but, at the same time, CoSoSys keeps a close contact with Caudex, providing additional support, leads, technical and sales training, rewards and other significant benefits.
CoSoSys enables both sales and technical teams to really take the time to understand the products they sell and support. Moreover, the pricing model offers excellent value for money compared to many other solutions available. Endpoint Protector grants excellent functionality with ease of use at a great price.
Why Endpoint Protector?
Easy to use
Effective pre and post sales support
Excellent functionality at a great price
Our experience with Softek has been fantastic - Softek really does excel when it comes to supporting their resellers. From assistance with lead generation, opportunity development and post and pre-sales support they really do become part of your team.
Let's talk about your use case
Fill in the form below to get in touch with one of our DLP experts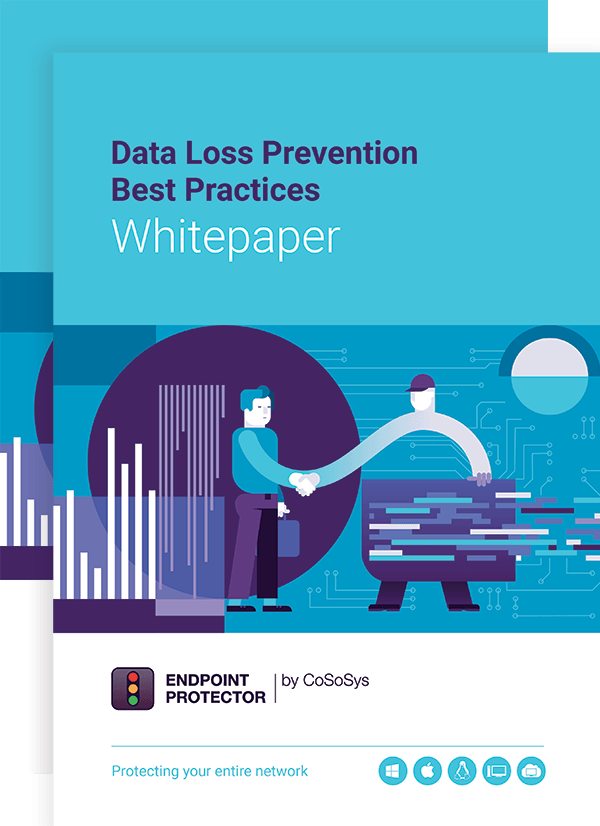 Download our free ebook on
Data Loss Prevention Best Practices
Data Loss Prevention (DLP) tools have become an essential part of data protection strategies. Highly flexible and adaptable to any company size, DLP solutions can be tailored to different needs and support compliance efforts with new data protection regulations. This whitepaper outlines the best practices companies should adopt when implementing DLP tools.