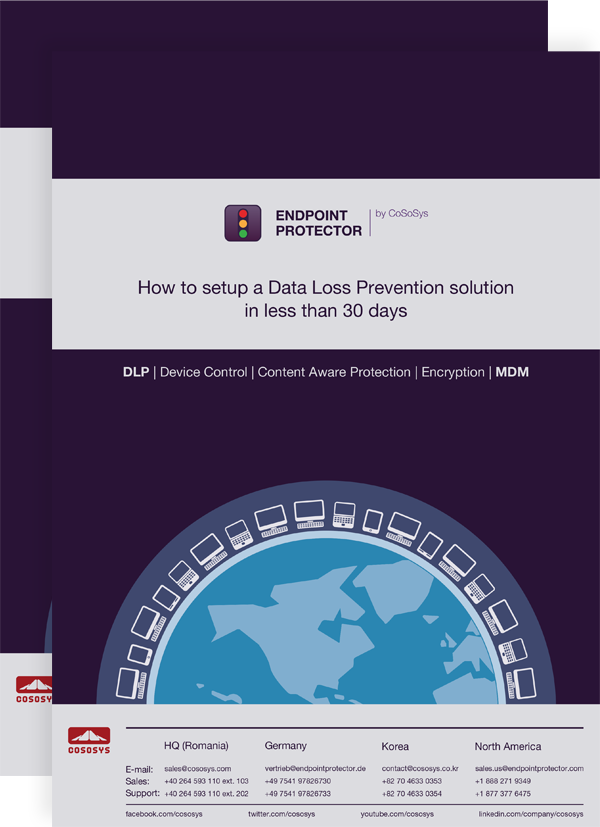 How to setup a Data Loss Prevention solution in less than 30 days
Step by Step guide to bust the myth of Data Loss Prevention (DLP) being complicated and difficult to implement.
Here are the first steps to achieving fast implementation:
Choose the implementation type
Decide whether you want a Virtual or Hardware Appliance
Import the licenses
Import or Copy & Paste your licenses. Make sure you complete the initial setup wizard
Deploy the client software
You want to save time, so we recommend deploying the Client Software through Active Directory
For all the steps, fill in the form to the right and download the free whitepaper.
There is a myth related to Data Loss Prevention that says it is really complex and difficult to implement. It goes to say that in the end, the DLP solution is left out of the IT security strategy, or in the best case scenario, it is considered a low priority.
Endpoint Protector Data Loss Prevention proves the contrary, with an out-of-the-box, cross-platform solution that can be up and running in less than 30 days.
Download the White Paper Here