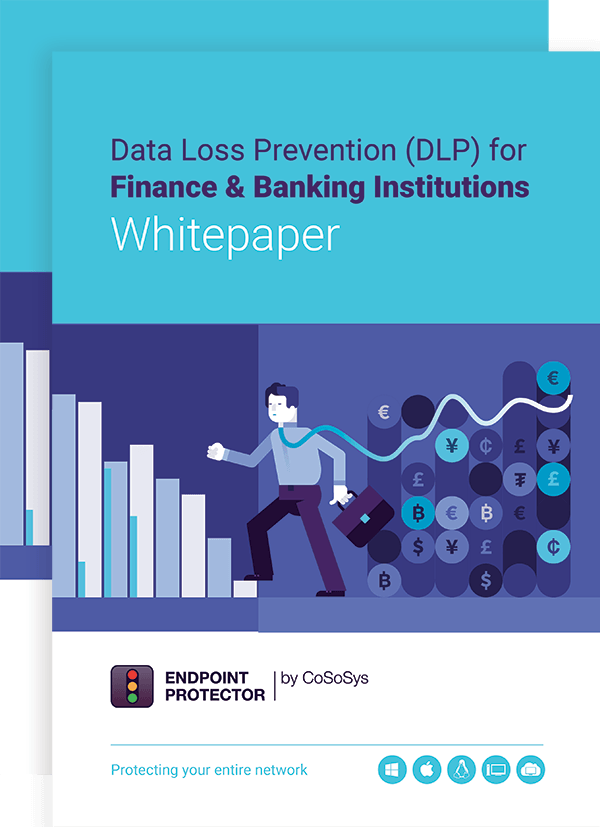 Data Loss Prevention (DLP)
for Finance & Banking Institutions
Helping IT Managers, IT Administrators and security staff to understand the concept and purpose of DLP and how to easily implement it.
Download our whitepaper and learn more about:
Why do finance and banking institutions need a DLP solution
The best Endpoint Protector features for finance and banking institutions
The benefits of using Endpoint Protector by CoSoSys
The importance and sensitivity of the information that finance and banking institutions collect have been acknowledged even before the advent of digital records. With the growing amount of digital data, privacy and security concerns are also increasing, while preventing a data breach is becoming a more complex challenge. This whitepaper highlights the importance of Data Loss Prevention (DLP) solutions for finance and banking institutions.
With a Data Loss Prevention (DLP) solution, organizations in the finance and banking industry can keep data safe, prevent it from leaks, loss, and theft and reach compliance with different data privacy laws.
Download the White Paper Here