Industry-Leading


Cross-Platform DLP

Discover, monitor, and protect your sensitive data with Endpoint Protector, advanced multi-OS data loss prevention.

Remote deployment in 30 minutes

Ensure regulatory compliance

Unbeatable value
Four strong layers of data protection
Device Control
Control USBs & peripheral ports
The centrally-managed Device Control module allows full control of USB ports and connected storage devices, preventing accidental or malicious data leaks, while also protecting endpoints from the spread of USB malware, BadUSB attacks or viruses. Learn how Device Control protects your data.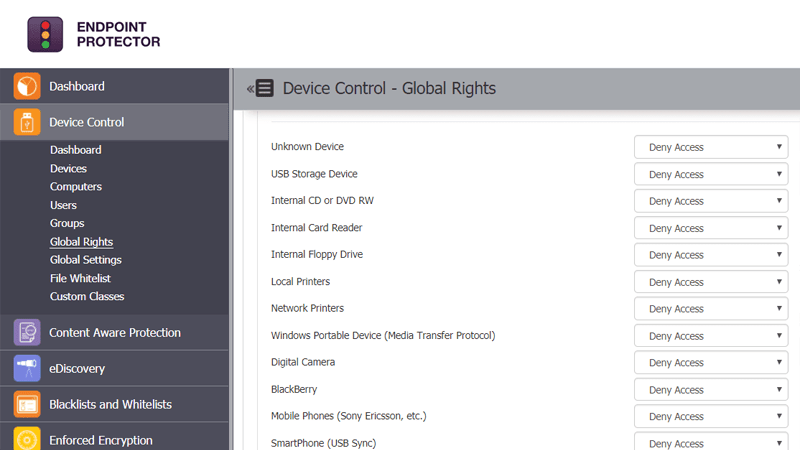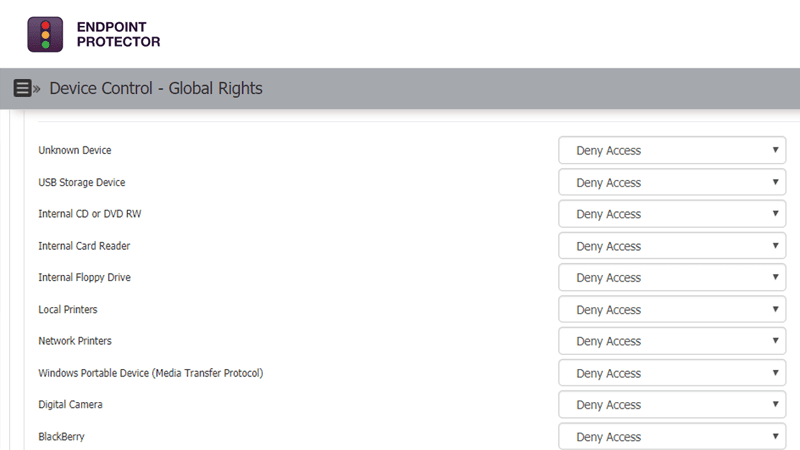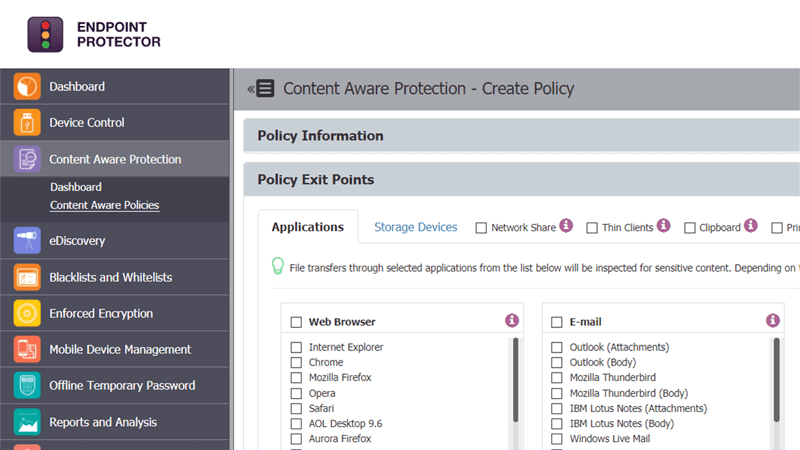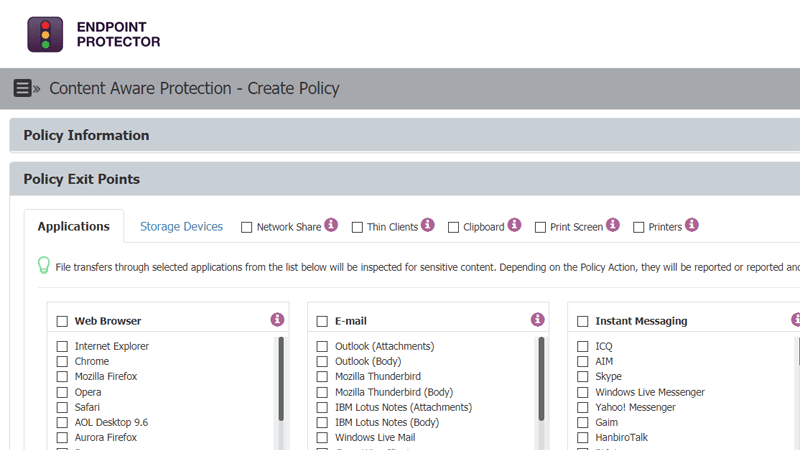 Content-Aware Protection
Control data transfers
eDiscovery
Proactively encrypt or delete sensitive data
Prevent data breaches before they happen by scanning for and identifying sensitive data at rest. Proactively encrypt or delete this data as appropriate. Ensure compliance with regulations like GDPR, HIPAA, PCI DSS and others. Learn how to find and secure your sensitive data.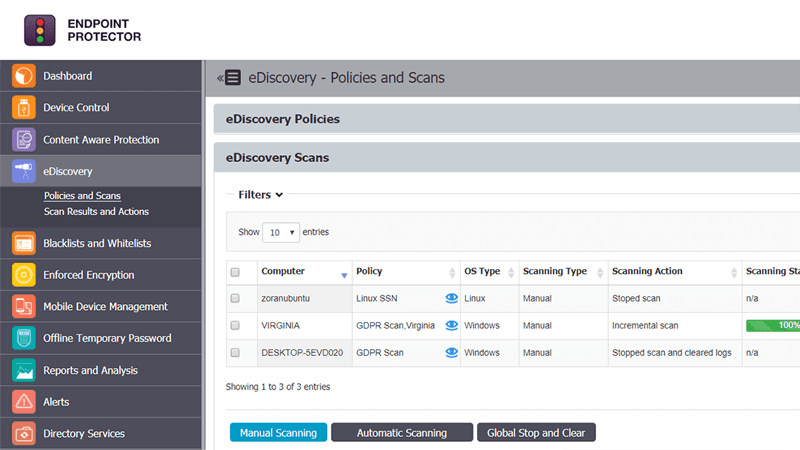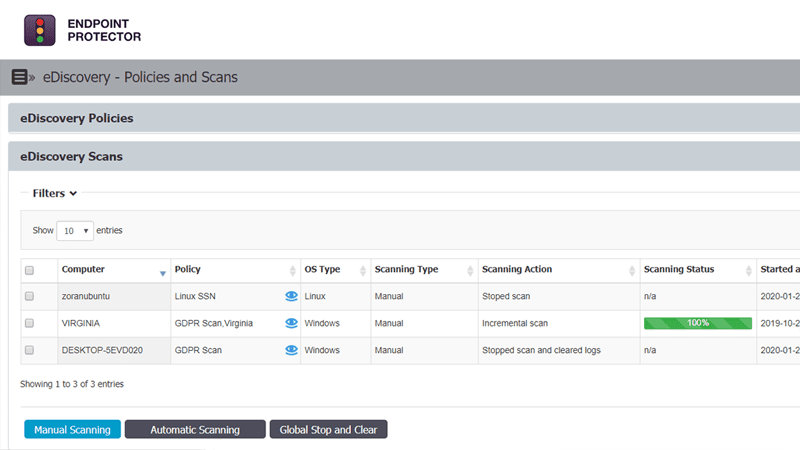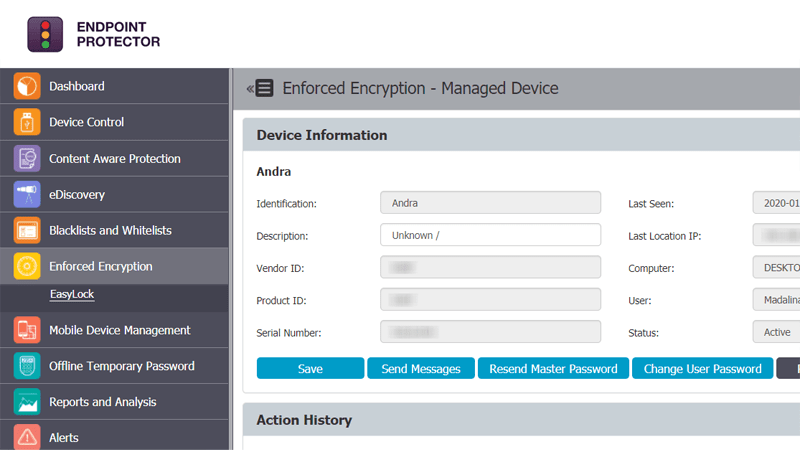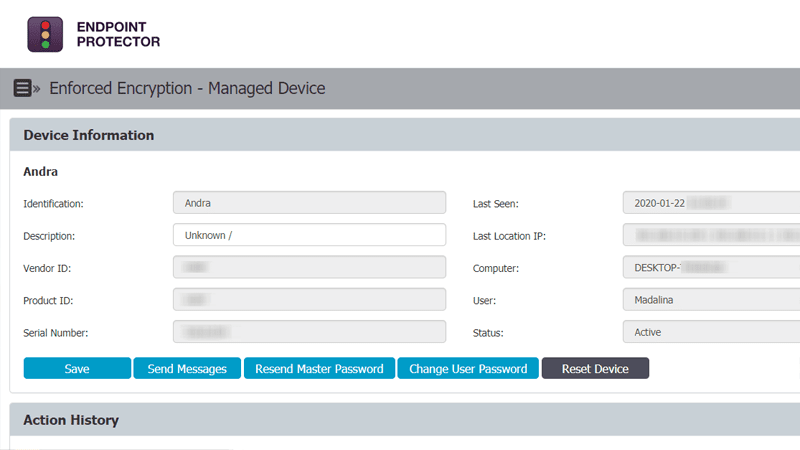 Enforced Encryption
Automatically encrypt USBs
Encrypt, manage, and secure USB storage devices so data will be safe even if a device is lost or stolen. Password-based and hyper-efficient with encryption occurring automatically when data is transferred. Learn how to keep data safe on USBs.
Without a DLP solution, your data is at risk. Get protected.
What makes Endpoint Protector better?
Seamless cross-platform coverage
Deploy the same powerful features and granularity across Mac, Windows, and Linux. No multi-OS environment limitations or compatibility issues. Proven track record of zero-day support for Mac releases and a KEXTless agent.
Easy, central administration
Enjoy easy and quick deployment with an intuitive interface and set-up process. The centrally-managed Endpoint Protector also allows full control of the connected devices and data flows - even remotely.
Flexible and granular control
Meet different departments' requirements by specifying which devices can or cannot be used, create device whitelists and blacklists, and define policies per user, computer, or group for uninterrupted workflow throughout the company.
Comprehensive Data Loss Prevention
Responding to all data security needs
Compliance and Regulations
Personal Information Protection (PII)
Insider Threat Protection
Intellectual Property Protection
Develop a remote work policy, quick and easy.
Our next-generation DLP solution ensures protection for data on your corporate network, performs compliance scanning, and helps to prevent compliance policy violations
while your employees work remotely
.
Outside Network and Outside Hours policies
Fast, remote client deployment
Protecting sensitive data even while working offline
Multiple deployment options
Here's what our customers say about Endpoint Protector
"We have tried many security products, but Endpoint Protector is the best of the breed of data loss prevention (DLP) that easily integrates into Apple, Mac and mixed multi-OS environments."
"We found Endpoint Protector better than other DLP Solutions, especially on File Tracing - Content Aware Protection features, as well as end-users' Activity Details and Control"

"Endpoint Protector adds a strong layer of data security. In addition, CoSoSys customer service is excellent."
"Our company was set up within hours and the support and service offered by CoSoSys are excellent."
Is your sensitive data at risk? Don't wait to find out.
Get started today!
We are always happy to answer your questions, advise on features and use-cases or direct you to our local representative.